Wine Domaine La Régalesse
Only four grape varieties, selected from the best plots on the estate, have been vinified to produce three exceptional wines:
Fendant 15 CHF
Petite Arvine 24 CHF
Régal de Rouge (Merlot/Cabernet-Franc) 27 CHF
Available with an E-mail at  info@laregalesse.ch !

Delivery cost 10 CHF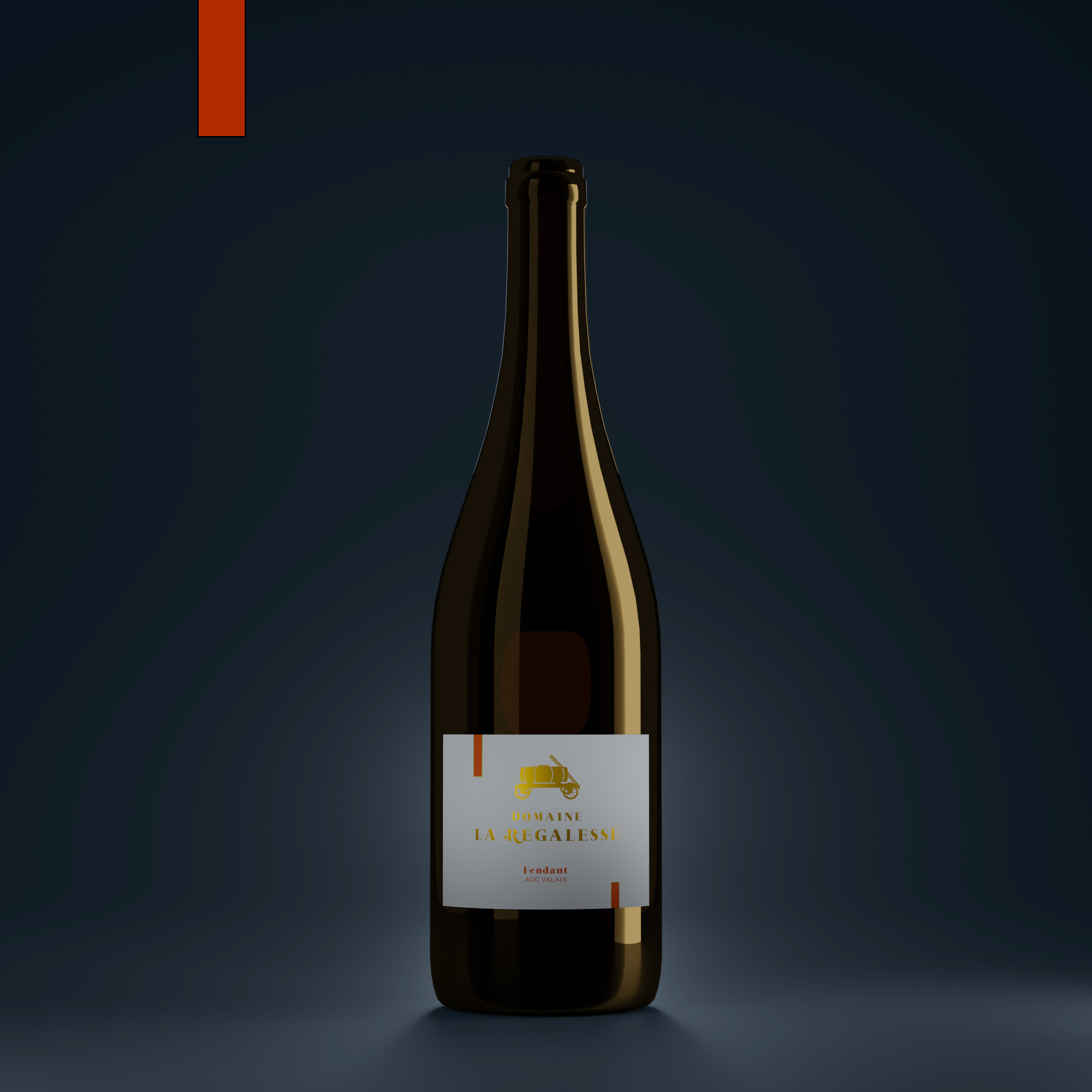 Fendant
Lively and light, our fendant is perfect for any type of aperitif. Its character is greatly influenced by the Gorges du Géant which runs upstream from the vineyard.
Having benefited from a somewhat negative reputation for many years, the fendant is now trying to regain its nobility. It will seduce you as well qualitatively as emotionally.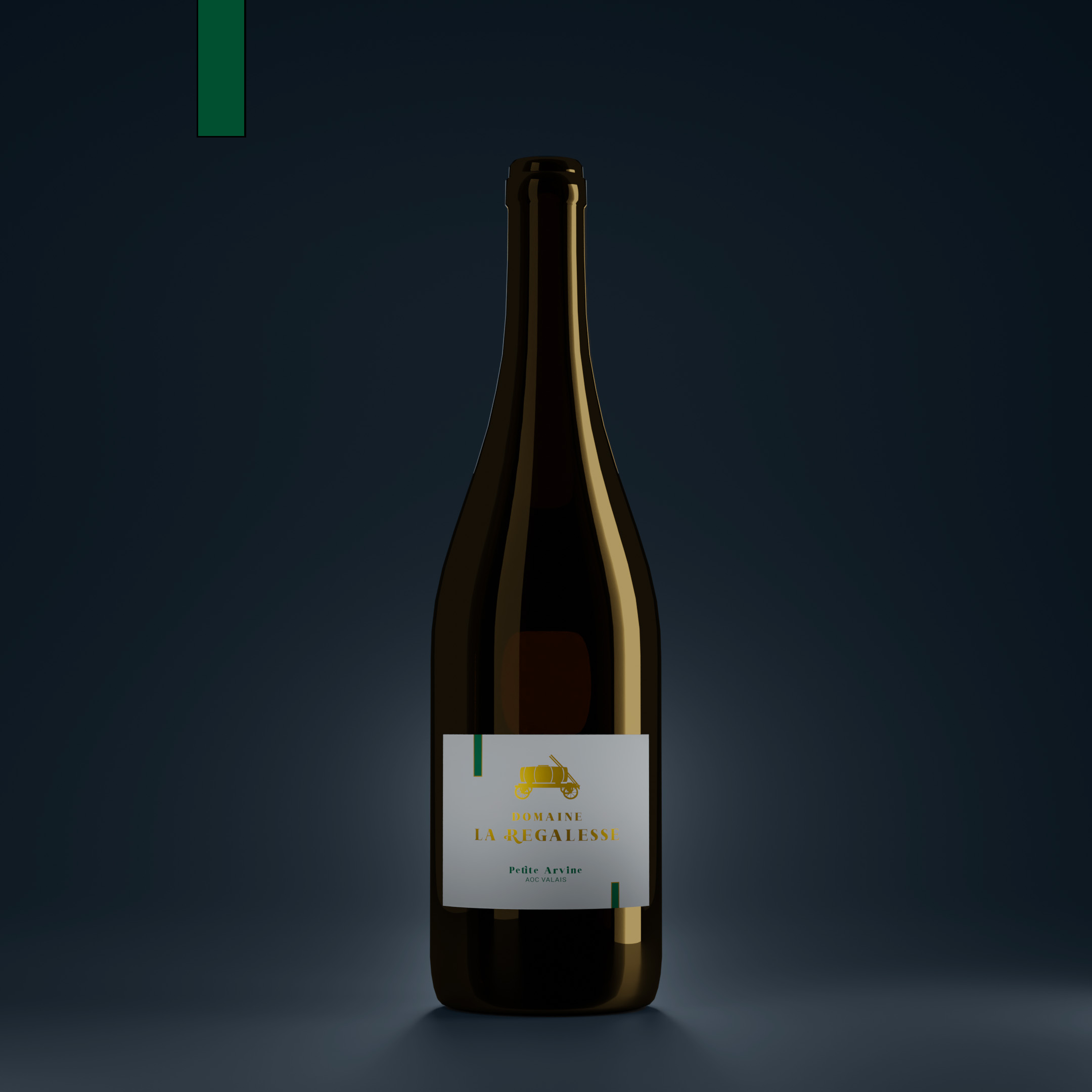 Petite Arvine

The Petite Arvine is cultivated exclusively in Valais. Over the years, it has become the flagship grape variety of the Valais!
Our Petite Arvine is located on the top of the vineyard, thus benefiting from an optimal sunshine. Elegant with hints of lemon and citrus fruits, enhanced by a fine sweetness, it will be perfect with fish or shellfish dishes.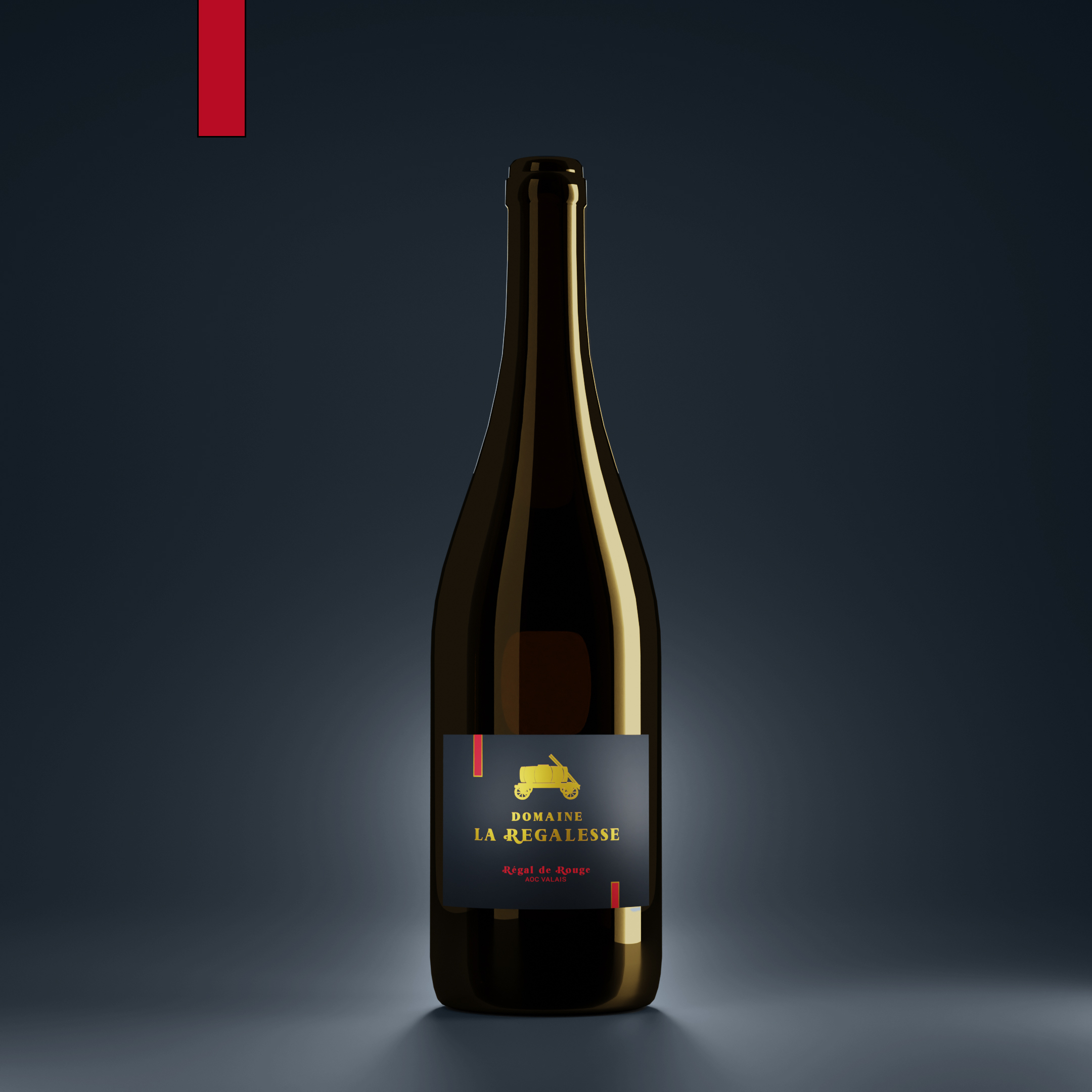 Régal de Rouge
This fruity wine is a blend of Cabernet Franc and Merlot. The Merlot brings notes of red fruits and berries. The Cabernet-Franc adds structure and strength to the wine.
Régal de Rouge is the perfect companion for long winter evenings. It is also a perfect accompaniment to a good red meat.
Ideal as a Vin de Garde, each year it will evolve to reveal new flavours and secrets.